WARNING !!!
The thief "Dr. Zubir Yahya" (RIGHT ON PICTURE)
is at the TV3 and active again ...
Now as "Dr. Zubir Yahya" in TV – again hunting who trust him...
Be warned, don't pay him any cent before a delivery, – all is fraud and scamm by him...
and supply to him ONLY after 100% prepayment. Don't take the checks, it bouncing by him.
Don't trust any promisses or statment he doing you will get nothing in return ! ─ it's the commonly known scammer and tight thief...
Perhation: penipuan! Dr. Zubir Yahya,
(calling himself as "Dr.| Dato Zubir")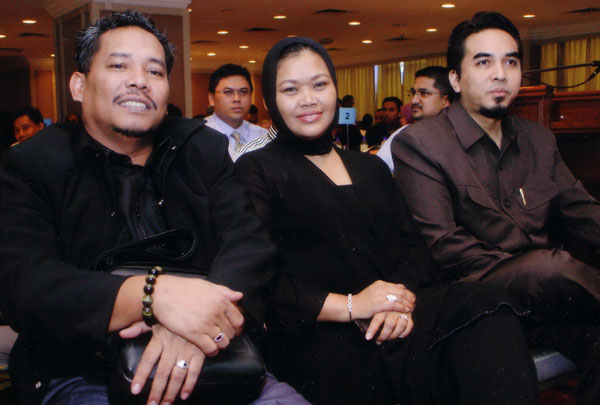 Syarikat ini dan 3 orang yang dalam syarikat ini bukan partner dari kita. Berjaga-jaga apabila membeli produk daripada mereka.
Amaran : Sila pastikan produk yang telah anda beli tulen dan asli. Anda boleh mendaftar di laman web kami dan mengenalpasti senarai pengedar kami. Perhatian!! : Pengedar "86", co-CEO: Dr. Zubir Yahya) BUKAN Pengedar berdaftar kami. Anda tidak akan mendapat jaminan produk sekira membeli dengan pengedar tersebut.
DATED : 2008 » UPDATED AT MAY 2022 !