From now on the TESTIMONIES ARE AVAILABLE FOR AUTHORIZED POTENTIAL PARTNERS ONLY!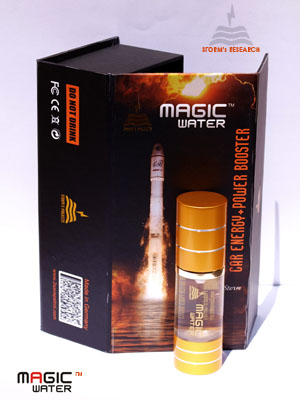 Magic Water — our main fuel saving product
!
Check electrolyte levels and be sure it is above the plates. Add water if necessary. Recharge battery after adding water. Do not over fill. Check levels every 30 days. MagicWater can protect the battery from this trouble, but better doublecheck it.
Charge the battery completely at room temperature only!
Disconnect battery cables.
Clean cables and the battery's terminals about every 3 months.
Remove any accumulated deposits from the top of the battery.
Store in a dry, cool place. Dampness may cause corrosion of terminals. Batteries may be stored on concrete surface without harm.
Self discharge is minimised at lower temperatures.
Check the battery's voltage every month.
If below 12.4V (volts) (6.2V for 6V batteries), recharge overnight.
Never leave batteries in a discharged condition, recharge at least once every 2 months — (before re-charge: discharge it then start slow-charge for 48 hours).